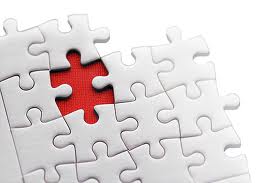 What is Life Coaching?
Life coaching is a process / therapy where I find that the client may have reached quite a reasonable point their life, but perhaps lacks direction, as if they have reached a crossroads.   It is a holistic approach in that it may cover different parts of your life, such as relationships, work, career, self-esteem, communication, health, fitness, well-being or spirituality.
It may be a feeling that things are okay but part of you is yearning for some change, something more or different.  Life Coaching can help you to realise your potential and to find out what it is that you would like more of!   Life coaching is about forward-thinking.   We work together as a team to find out 'where are you are at now, and where in fact, you would like to be'.
How Does Life Coaching work?
We explore the topics and the goals that you would like to achieve and then how to go about achieving them.  We take a look at how things are for you currently in these areas, then we go on to explore what your aims and goals are.  During the Life Coaching process we also use some 'Cognitive Behavioural Therapy (CBT) Techniques, as these tend to work well together.  One of the fundamental principles of Life Coaching and CBT is to help to release and 'Alleviate Self Limiting Beliefs'.
What Do We Explore?
We then look at your various options, a sort of brainstorm.  The various ways and the steps that you can take to achieve these goals, whilst also identifying the possible pros and cons.  We work to find out your perceived strengths, weaknesses and values that you have, and then plan the initial small steps that you can take, normally in the form of tasks which are performed between sessions, then returning  back so that we can monitor and review, making adjustments as required.
How Will It Make Me Feel?
Often in life coaching you might find that your goalposts change as the sessions go on and as you start to truly begin to know yourself.  You will develop a new found confidence in your choices.  Yes I said choices!  You really do have them.  This new found confidence and self-assurance will help you gain clarity and to feel more positive about your way forward as you work on planning and achieving your goals and releasing your full potential.
A couple of Angie's Client Reviews
"Angie's life coaching is really thorough and really works.  She started off delving into what you really want, which something I wasn't too sure about until I been taken through my goal setting plans.  She found out which areas of my life needed some changes and which could be safely left alone.  Once started, we spent several sessions planning out and refining approaches to make sure that the changes that I wanted would actually happen and stay secure and permanent.  Angie never criticises if you haven't achieved all you set out to do since the last session.  Instead I was taught to celebrate all the small successes in line with my goals and aims.  And what a success is less self-critical approach has been!   I have taken up new hobbies.  I have a better more balanced approach to work and a more relaxed attitude to life generally.   And what was most important to me was I kept my driving force going on on my career objectives.  Thanks Angie for giving me a new zest to life!      (Richard Thornton Stratford-upon-Avon)
 ………………..
"I am 21 years old and decided to visit Angie shortly after I completed my A-levels.  I achieved good grades but got confused and unsure about what to do next.  Angie helped me to explore my options and identify what it was I wanted to do and how I could get there.  Through her sessions I realise my aspirations to travel and work with underprivileged children in various communities.  Throughout he coaching Angie was very easy to talk to and I feel my self confidence has increased and I am more positive about my future   (Fliss-Warwick)
 ………………..
In life coaching you will see that there is no such thing as failure, despite what you may have been led to believe.  You will learn that even the smallest of achievements should be celebrated.  This new found confidence will lead you in good stead for all your future ventures.
For further information or to book your
"Free no obligation Consultation"  Contact Angie Walker:
Telephone:   (Stratford upon Avon)   07827 966031