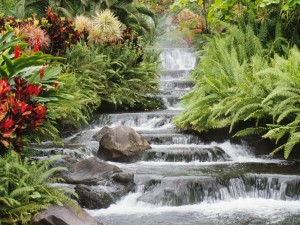 Counselling offers a Confidential Space to make sense of what is happening during the difficult times in our lives.  I am a BACP Registered Counsellor and Psychotherapist and I can help you.

Counselling can you help with all sorts of numerous issues such as:
Stress / Anxiety / Depression
Panic
Negative thinking
Feelings of finding it hard to cope
Fear, worry, shame, guilt, resentments, anger issues
Post Traumatic Stress / PTSD
Loss or Bereavement
Relationship Difficulties
Family problems
Work or career issues
Sleep problems / Exhaustion
Phobias /OCD
Feelings of stuckness  or at a crossroads
Low self-esteem or confidence
Chronic Pain Conditions
And much else…..
Are you feeling stuck, overwhelmed, or going through difficult feelings such as stress, worry, fear, guilt, or negative thoughts?  Perhaps you are finding it difficult to concentrate, or to focus any more.  Maybe you feel as though things or other people are getting you down.  Perhaps you are feeling numb, exhausted or as if you are not coping too well?
People go through difficult patches for a variety of reasons.  If you are reading this then perhaps this is your time to reach out and ask for some help.  I guess sometimes, we think we are the only ones who go through this but from my experience that isn't true.  Perhaps at least as many as one in three people reach a point sometime in their lives where they could do with an Empathic, Supportive, Confidential, Non-judgmental Listening ear.  I can offer you that!
How Does Counselling Work?
I work as an 'Integrative Counsellor' which means that I incorporate techniques from various theoretical backgrounds, pulling out specific areas according your own particular needs, making the Counselling more personal to you.  Counselling aims to help you deal with and overcome issues that are causing you pain, discontentment or unease….
Counselling provides a safe and confidential space for you to explore and express difficult feelings, rather than keeping them inside.  You might have found that difficult feelings or emotions when held in for long periods of time, sometimes lead to physical problems, such as aches & pains, back or neck tension, headaches, insomnia.

What is the Process?
Sometimes when you present your issues, it may be helpful to look back over some of your life areas or significant experiences, which are often interlinked in some way.  Developing insights may be the first step to healing.  It can be a great relief to share worry's and fears with someone who acknowledges your feelings and is able to help you reach positive, constructive and effective solutions.
How will Counselling make me feel?
Releasing unexpressed emotions or worry's can help immensely, offering you renewed energy, clarity of mind, creativity and general improvement in your health and wellbeing.  During your counselling journey, you will explore and develop untapped strengths, support networks and coping skills.  Through this you will notice that you become clearer, more stress resilient, balanced, grounded and focused.  In fact, "Back in control and in the driving seat"!!

What can I offer you?
I offer both long and short term Counselling for Individuals and Couples.  An Initial Free 15-minute No-obligation Consultation will offer you the opportunity to explore whether we can work together, and to discuss questions you have about Counselling.
For further Info, to book an appointment, or your
'Free 15 Minute No-Obligation Consultation'                                        
Please contact Angie Walker:
Phone:

(SOA)

 07827 966031  or:  (01789) 269631