I am a Highly Experienced Counsellor & Psychotherapist and EMDR Practitioner, with Medical Background as a Nurse.  I offer Counselling, Psychotherapy, Cognitive Behavioural Therapy (CBT), EMDR Therapy and Life Coaching.  I have worked in the caring field for over 40 years.  Therefore I have a comprehensive understanding of issues constituting our Emotional, Psychological & Physical Wellbeing..

What can I help you with?
Stress related problems
Anxiety
Depression
Loneliness or isolation
Relationship problems
Family related issues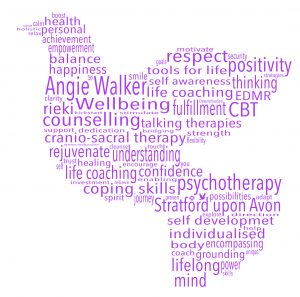 Negative thinking / Over thinking, or over reacting
Feeling overwhelmed or not coping
Phobias
Feelings of vulnerability
Feelings of anger or frustration
Coping mechanisms
OCD
Low mood
Anxiety related issues
Grief, bereavement or loss
Trauma / Post Trauma Stress
Difficult emotions Decision making
Sleep problems, Insomnia / nightmares
Difficult to cope with memories
General fears or worry's
Work, career or work-life balance
Low confidence / self-esteem
Clarity and decision making
Physical, emotional or sexual abuse
& many other types of issues..                                    
Click on links below for lots more information:
About me and my Practice

Following spinal injury and subsequent surgery, I left the field of nursing.  During the course of recovery, I benefited immensely from therapy.  The benefits received, encouraged me to retrain to help others in a similar way.  My experience has been formed spanning 40 years in the caring sector with nurse medical background, rigorous training, much ongoing professional development, my own batch of life experiences and listening to the numerous accounts of others.
I work in an integrative, non-judgemental way, confidentially assisting you to overcome issues preventing you from leading a fulfilling happy life.  It can be good to talk to someone not directly involved in your life, helping you see things more clearly, make sense of them and often form different perspectives and insights. This can be most self-empowering for you!
I also have advanced training in trauma therapy as in EMDR. EMDR helps dissipate painful memories or emotions from the past which continue to trigger you in present day, and when used in the hands of an experienced practitioner, can have profoundly favourable affects utilising only, your own minds natural healing processes.
"Maybe you are struggling to make sense of things…. I feel sure I can help you to break through and reach understanding & make sense of things….  Don't worry if you are uncertain which therapy can help you as we can work that out together.  I can advise and help to plan your way forward.  Everyone is unique and individual, with a different set of needs or requirements. 

Often following sessions, people feel a sense of relief, as it might of been the first time they have been able to voice or express difficult feelings"…


Qualifications & Skills
Integrative Counsellor  & Psychotherapist (Dip. Higher National Diploma Counselling)  Accredited Counsellor   (MCPS)
Cognitive Behavioural Therapy Practitioner (CBT)
EMDR Therapy Practitioner  (Dip. EMDR)
Life Coach (Dip. Life Coaching)
Transactional Analysis (Dip. Transactional Analysis)
Gestalt Therapy (Cert. Gestalt Therapy)
Rational Emotive Behavioural Therapy  (Dip. REBT)
Ex Registered Nurse
*I am also trained in Complementary Therapy, (hands-on approach) such as Craniosacral Therapy & Reiki Healing
Offering Face-to-face & Online Therapy
"Virtual or online therapy" can be conducted by simply clicking on a safe,  secure, confidential email link provided by your therapist, at a mutually arranged time.  Alternatively, sessions can be conducted by Telephone / FaceTime/ WhatsApp, (which ever is your preferred option).
Professional Associations / Membership



Accredited Counsellor National Counselling Society (MCPS)
For more information or to book an appointment:  Angie Walker
Flexible appointments
"Free 10 Minute No-Obligation telephone Consultation"
Phone: (SOA) 07827 966031
Click to send an Email: angie4wellbeing@hotmail.com
"For further extensive information regarding Therapy and Reviews with Angie Walker please click the Logos below"