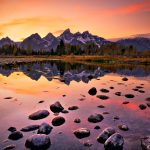 How do the therapy sessions work?
The general structure of the sessions is similar for each therapy provided.  Sessions are held in a safe, supportive, comfortable environment, with your confidentiality being paramount at all times.  Your initial contact may lead you on to your Assessment Session.  It is at this time I will take your details and you can discuss your queries, concerns and issues, we get to know each other and can decide whether we can work together.
Are the sessions fully confidential?
All sessions are confidential, and also all data, within the Data Protection Act.

How do I know if my therapist is fully qualified and right for me?
It is important for you to choose a  therapist who is on an "Accredited Register".
I am an Accredited Counsellor Member National Counselling Society (MNCS).  This means I follow a code of Ethics and Practice Guidelines which are there to protect you.  No doubt before you choose me as your therapist, you may have done some research.  Should you find that you change your mind about me being your practitioner, you have the right to do so.

How many sessions will I require?
Most people tend to come once or twice weekly at first, depending on your own particular circumstances.  The number of sessions required will be discussed and agreed by us mutually and  reviewed regularly in order to to meet your own specific requirements.  "Research has shown that most clients achieve the most benefits, if they undertake a course of sessions".
Session Fees, Duration & Process
Online Therapy
"Virtual Therapy can be conducted by simply clicking on a safe,  secure, confidential email link provided by your therapist, at a mutually arranged time.  Alternatively, sessions can be conducted by Telephone / FaceTime/ WhatsApp, (which ever is your preferred option).   (Fee £65.00 per 50 minute session).
Face to Face Therapy
. Face to Face, Counselling / Psychotherapy / CBT:  50 mins £65.00
.  Single Session, Integrated, Intensive, Cognitive Behavioural Therapy (SSI CBT)   80 mins £110.00
. Personal Life Coaching:  50 mins  £85.00
. Couple Counselling (Person Centred, Structured, Solution  Focused Therapy)  60 mins £95.00

. EMDR Assessment Session 75 mins  at £110.00
. EMDR Treatment Session:  60 mins £100.00
.Craniosacral Therapy / Reiki Healing Sessions:  30 mins £55.00
APPOINTMENTS AND CONTACT
For more information or to book an appointment: Contact: Angie Walker
(Accredited Counsellor & Psychotherapist), (MNCS)
"Flexible convenient appointments including some next day, weekends & bank holidays"
"Free 15 Minute telephone No-Obligation Consultation"
Phone: (SOA) 07827 966031 or: (01789) 269631
Click to send an Email: angie4wellbeing@hotmail.com
"For further extensive information regarding Therapy and Reviews with Angie Walker please click the Logos below"