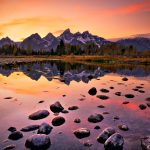 How do the therapy sessions work?
The general structure of the sessions is similar for each therapy provided.  Sessions are held in a safe, supportive, comfortable environment, with your confidentiality being paramount at all times.  Your free consultation may lead you on to your Assessment Session.  It is at this time I will take your details and you can discuss your queries, concerns and issues, we get to know each other and can decide whether we can work together.
Are the sessions fully confidential?
All sessions are confidential, and also all data, within the Data Protection Act.
How do I know if my therapist is fully qualified and right for me?
It is important for you to choose a  therapist who is on an "Accredited Register".
I am an Accredited Counsellor and a Member of the British Association of Counselling and Psychotherapy (MBACP), and also The National Counselling Society (MNCS).  This means I follow a code of Ethics and Practice Guidelines which are there to protect you.  No doubt before you choose me as your therapist, you may have done some research.  Should you find that you change your mind about me being your practitioner, you have the right to do so.
How many sessions will I require?
Most people tend to come once or twice weekly at first, depending on your own particular circumstances.   Quantity of sessions required will be discussed and agreed upon by us mutually and regularly reviewed in order to to meet your requirements.  "Research has shown that most clients achieve the most benefits, if they undertake a course of sessions".
How does payment work?
There is a "Free Initial no-obligation 15 minute Consultation" for all therapies  provided.  If you decide the therapy is for you, many people book their Assessment Session timing to follow the consultation (on that same day).   (For all therapies, should you decide to have an Assessment Session,  you still receive 15 minutes free consultation in addition to that).
All payments need to be paid prior, or the beginning or end of each session.
(Accepted methods of payments are cash, cheque, or bank transfer.
(Please request further details on booking).
Session Fees & Duration:
*Counselling, Psychotherapy, CBT:  50 minutes £55.00

*Life Coaching:   60 minutes     £75.00

*Couple Counselling (Person Centred, Structured, Solution  Focused Therapy):
60 minutes £90.00

*EMDR Assessment Session & EMDR Treatment Session:   60 minutes £90.00

*Craniosacral Therapy / Reiki Healing Sessions:   40 minutes £55

*Counselling & Craniosacral therapy (CST sessions combined):  80 minutes £100.00
*Telephone Counselling:    40 minutes £40.00 (& email)
""Free 15 Minute Consultation Telephone or Face to Face""
For further information or to book an appointment please contact
Angie Walker:
Phone: (07827) 966031  
Email:  angie4wellbeing@hotmail.com