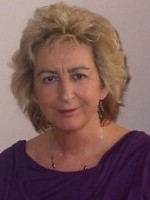 I am a highly experienced Counsellor and Psychotherapist, (also with a Medical Background of 21 years experience as a Nurse), and a Registered Member of the British Association of Counselling and Psychotherapy (MBACP).
I offer Counselling, Cognitive Behavioural Therapy (CBT), Life Coaching, EMDR Therapy (Eye Movement Desensitisation and Reprocessing), and am also trained in Complementary Therapies.
I can help you with:
Relationship problems

Negative thinking
Feeling overwhelmed or not coping        
Depressed or low mood                                                   
All sorts of anxiety issues                                                                                  
Stress related problems                                                                          
Grief, bereavement or loss             
Issues from past trauma, including difficult emotions, flashbacks, nightmares, sleep problems, fears or worry's
Work, career or work-life balance
Low confidence or self-esteem
Gaining clarity and decision making                                                                    
Previous physical or sexual abuse                                                                                   
Perhaps you are simply looking for someone to lend you confidential, non-judgmental listening ear, no matter how irrational your troubles  may seem.  Maybe you are struggling to make sense of things.  I feel sure I can help you to break through and reach understanding.  Don't worry if you are uncertain which therapy can help you as we can work that out together.  I can advise you, and help to plan your way forward.  Everyone is unique and individual, having different requirements.
Click on links below for information about the therapies I provide:

Counselling
Cognitive Behavioral Therapy (CBT)
Life Coaching
EMDR Therapy (Eye Movement Desensitisation and Reprocessing)
Complementary Therapies
Hypnosis & Age Regression
More information about Angie Walker

Following a spinal injury and subsequent surgery, Angie left the field of nursing, and during recovery benefited from Counselling, Complementary Therapies and Life Coaching.  The benefits received from these encouraged her training in these subject areas, assisting helping others similar way.
Because of her extensive experience spanning 40 years working with people in the caring field, she can help you with both Physical and Emotional Issues, and is passionate about helping you to find peace, clarity of mind, self-empowerment, or in other words, getting back control in your life.

Often following this session, many people feel a sense of relief, as it may be the first time they have been able to voice and share their issues and concerns with someone who is not directly involved and who is empathic and non-judgemental in a safe, supportive, confidential environment.
Qualifications & Skills
Integrative Counsellor  (Dip.Higher National Diploma Counselling)

Psychotherapist & Cognitive Behavioural Therapy Practitioner (CBT)

EMDR Therapy Practitioner (Dip. EMDR)                                           

Life Coach (Dip.Life Coaching)                                        

Transactional Analysis (S.A.C. Dip.Transactional 

Analysis)  

                      

Gestalt Therapy (Cert. Gestalt Therapy                                                          

Ex Registered Nurse
Professional Associations / Memberships
Registered Member British Association of Counselling and Psychotherapy (MBACP)

Associate Member of Association of Coaching (AMAC)

Member of International Regulator Coaching and Mentoring (IRCM)

Member International Association of Healthcare Practitioners (IAHP)

For Further Information, to Book an Appointment, or to Arrange Your:
 

"

Free No-Obligation Consultation"                     
C

ontact Angie Walker by Telephone or Email:
Telephone:   (Stratford-Upon-Avon)   07827 966031